Cordell Komorowski recently completed a sign for a new business in Denmark call "Totally Awesome". The sign was designed using a 3D modeling program called Inventor and cut out of metal using our CNC plasma cutter. Cordell also painted and assembled the sign.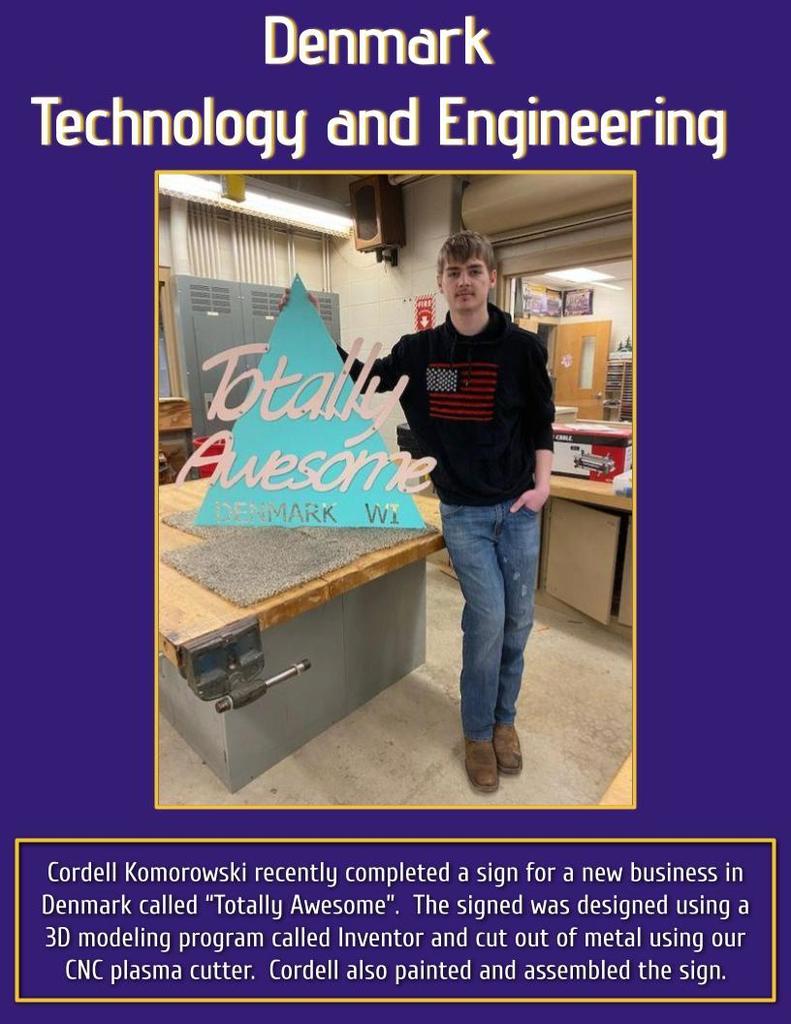 Join Us for Art in the Atrium! This will take place during the Band Extravaganza. March 26th from 1:30P-3:30P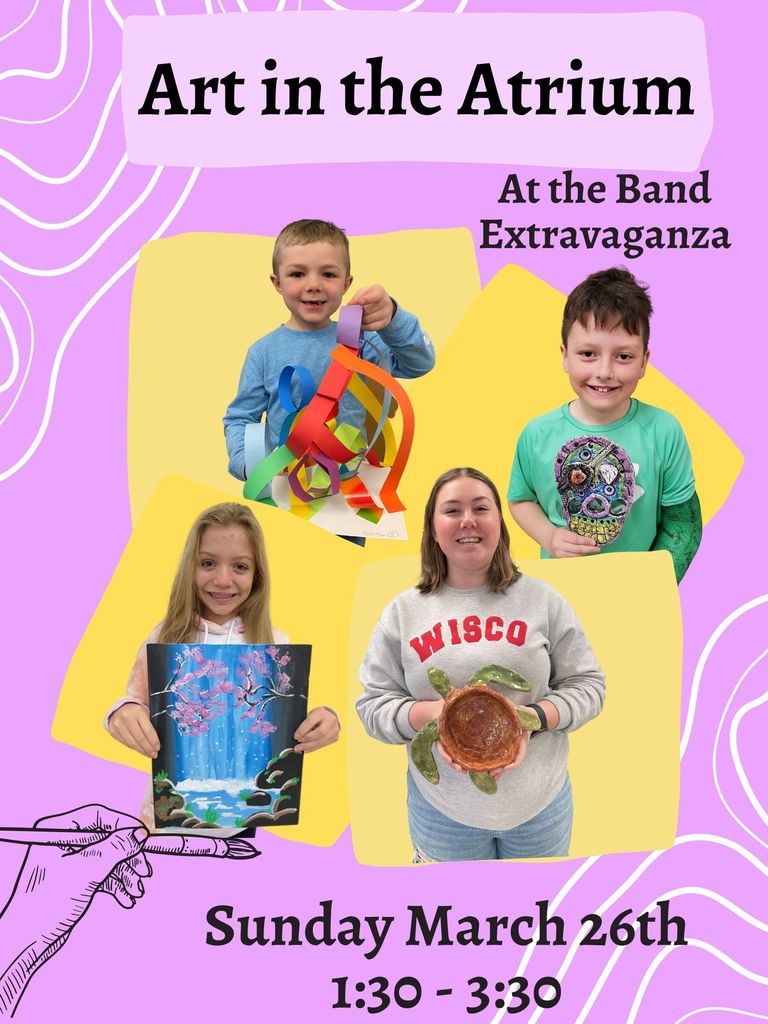 Students in Mrs. Albers Family Foods Classes learned the art of pie making this week. Students learned the process of making pie crust along with practicing their knife skills as they cut apples for the filling.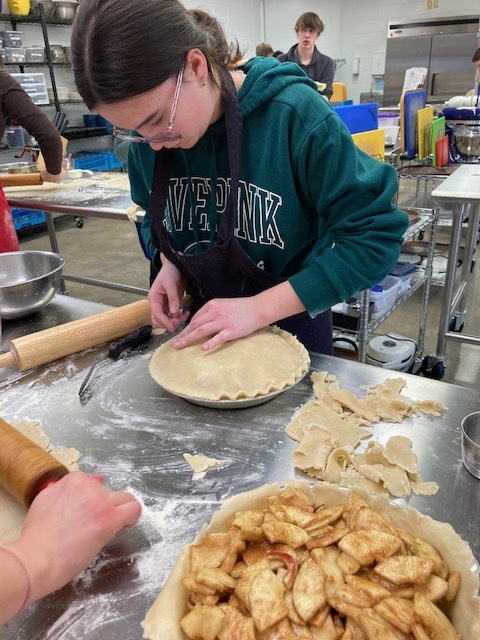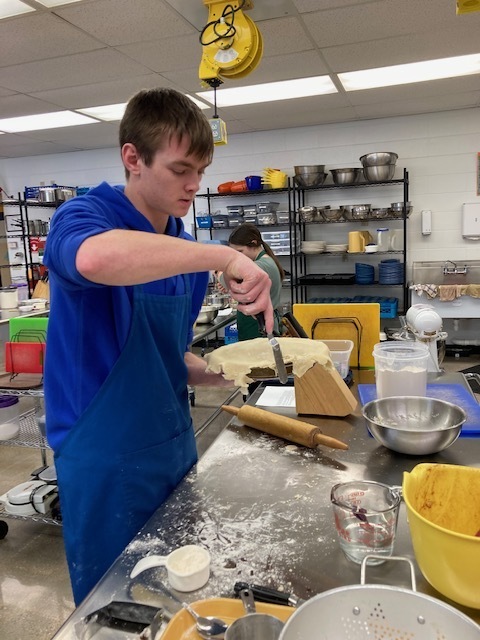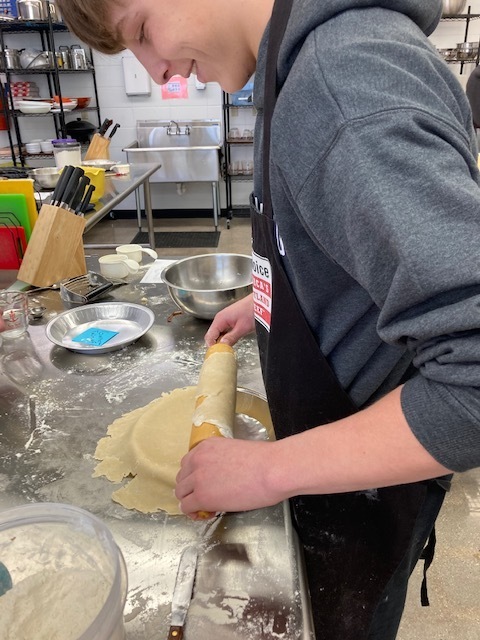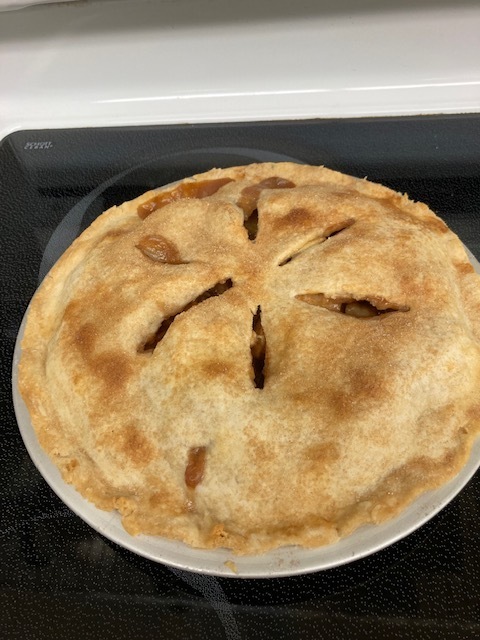 Mr. Mleziva's High School Phy-Ed class took it to the boards today by participating in a Cornhole Tournament.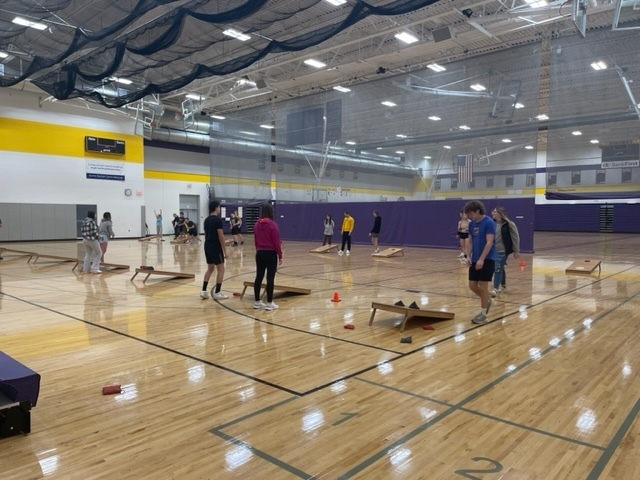 Mrs. Handrich's class are cleaning the Hydroponic units. Lettuce had been growing in the units. However due to the village power outage the lettuce plants all died. The units must be cleaned to be set up for new plants.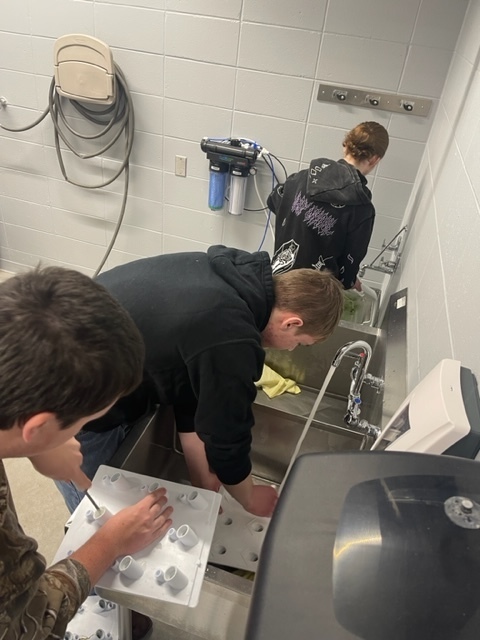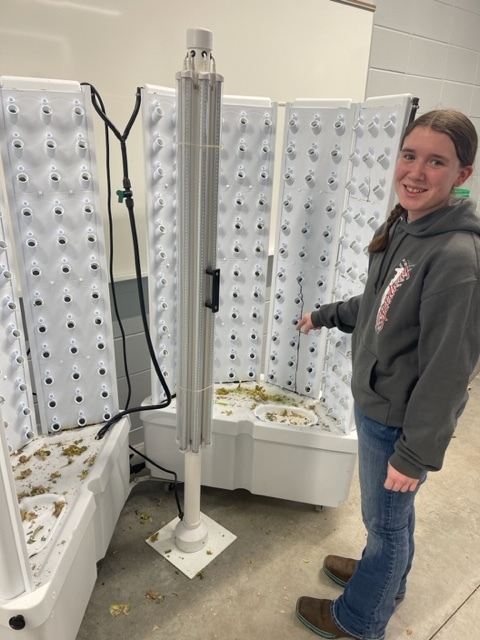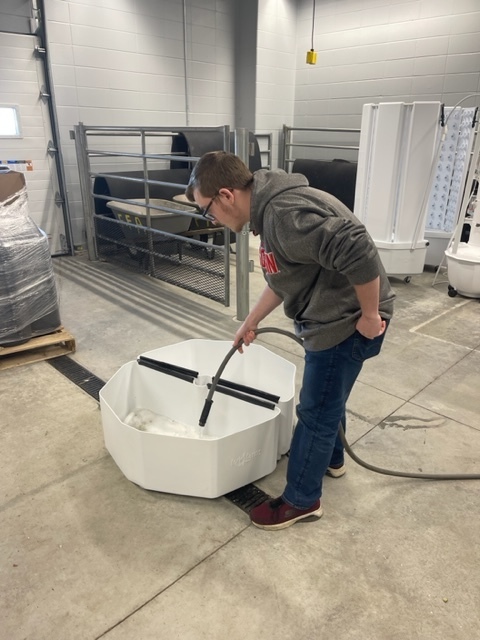 Congrats to the Math Team! Results of the math meet on Monday: There was a two-way tie for the third best scorer on the team. Sarah Perry and Dalton Whiffen each brought in 4 points. Second best scorer was also a two-way tie. Cole Holewinski and Alexander Rozum each racked up 7 points. Our leading scorer was Patrick Mileski with 12 points. Nice job to our Viking Mathletes!! The last meet of the year is February 20.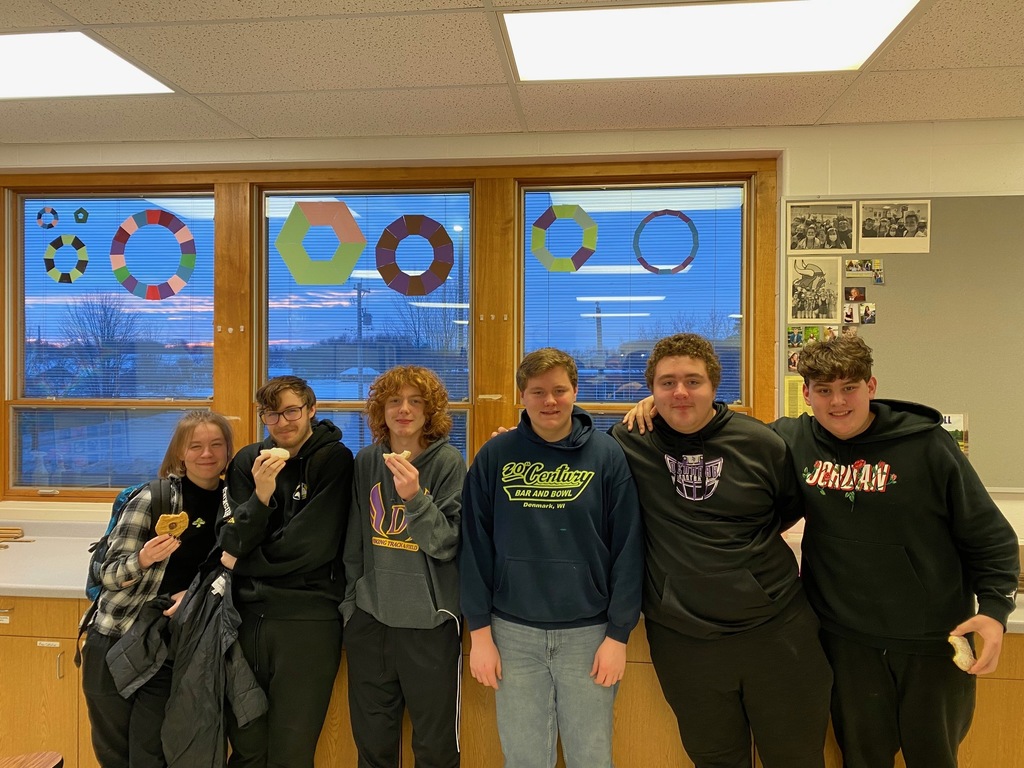 On Tuesday, January 17th, a couple Link Crew Leaders helped out Freshman with prepping for Finals. We enjoyed snacks and hot chocolate along with studying in the library after school. Thanks to all who came!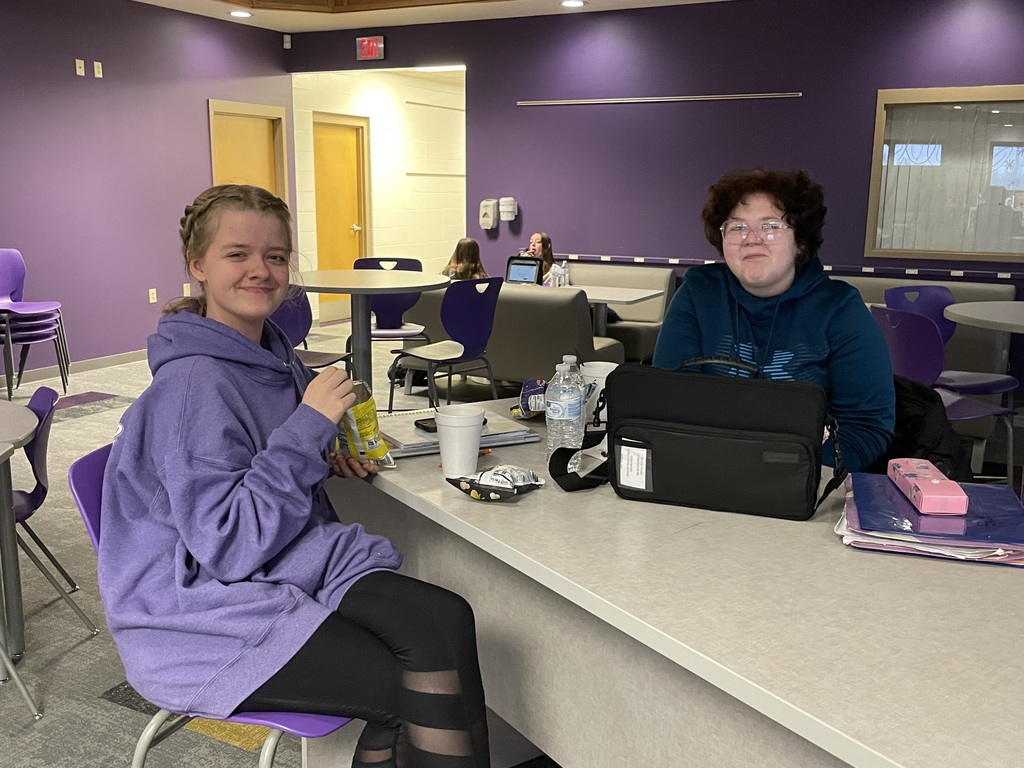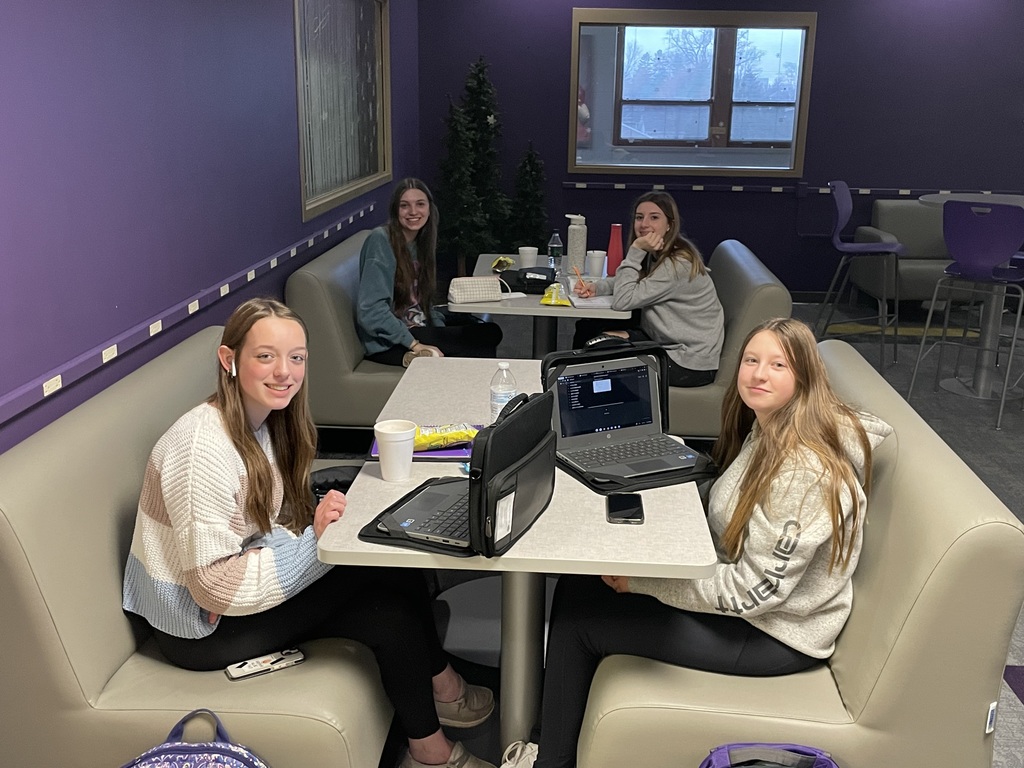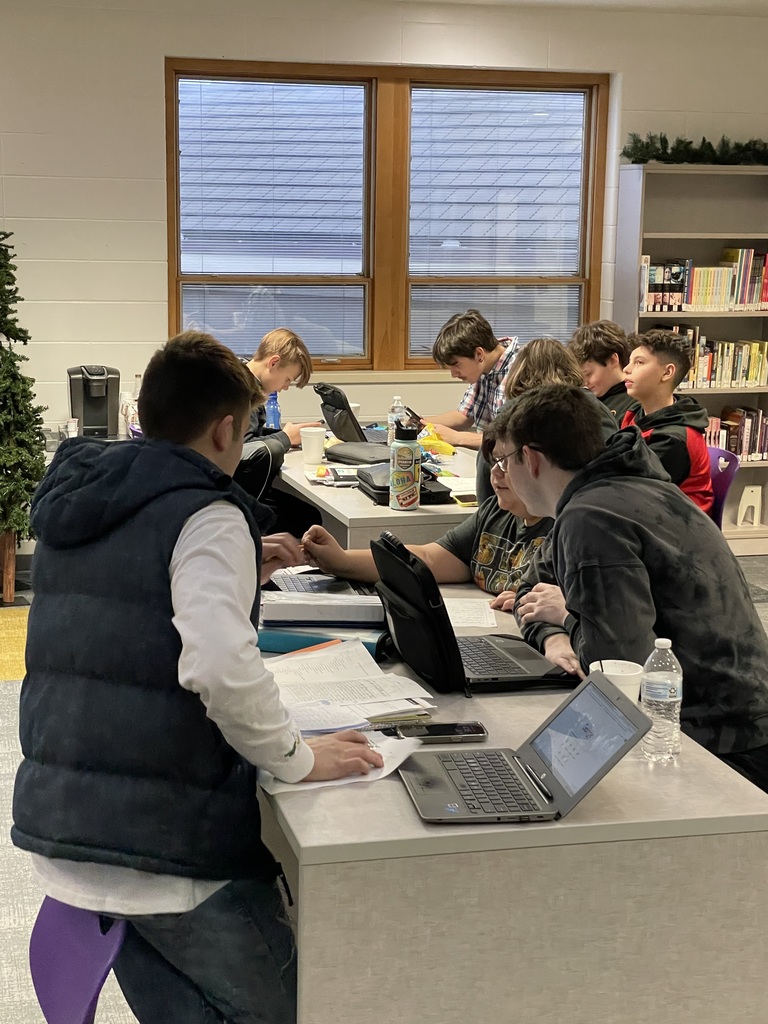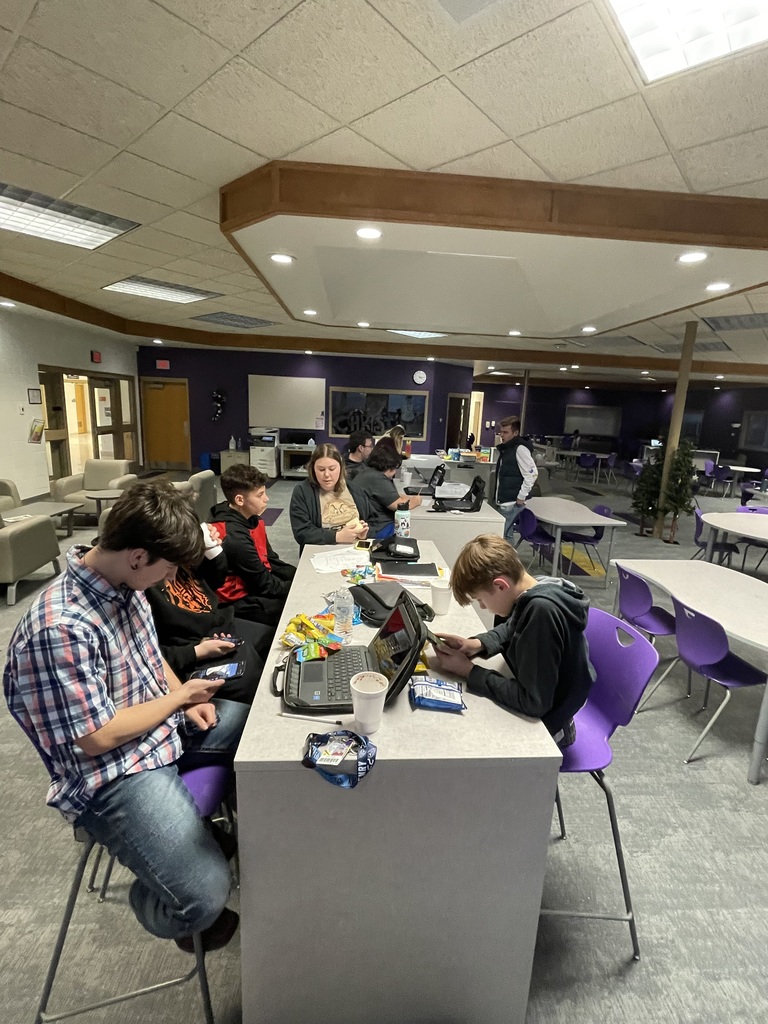 Stop out at Noodles&Company (2450 E. Mason St, Green Bay) on February 6th! 25% of the evening's proceeds benefit the DHS Music Department and our upcoming trip to Washington DC!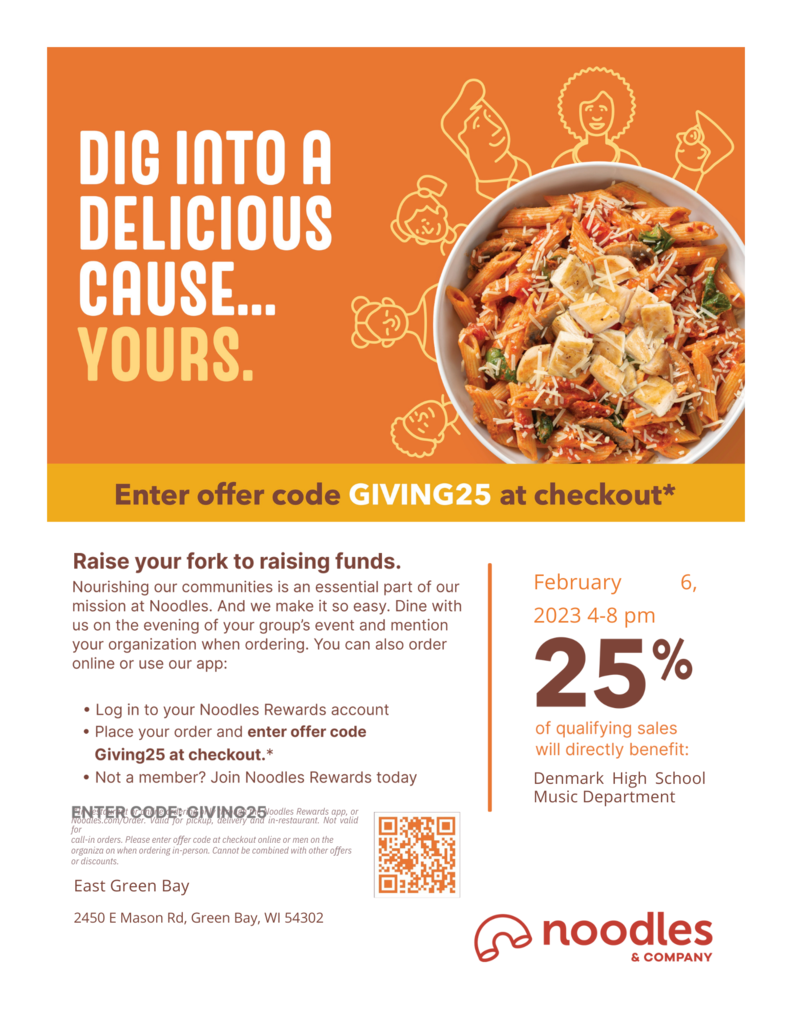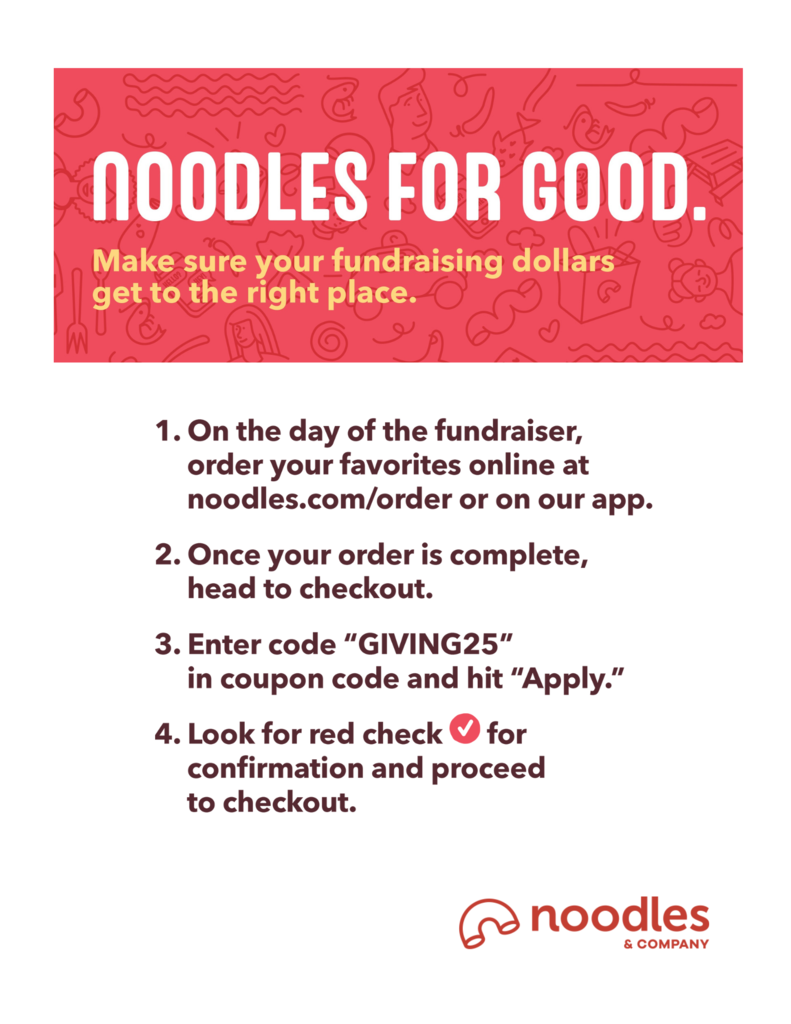 The she-shed is complete! Mr. T. Kapinos' class constructed a "she-shed" for a local family in the district. It will soon be moved to it's new home in the Denmark area. Awesome job!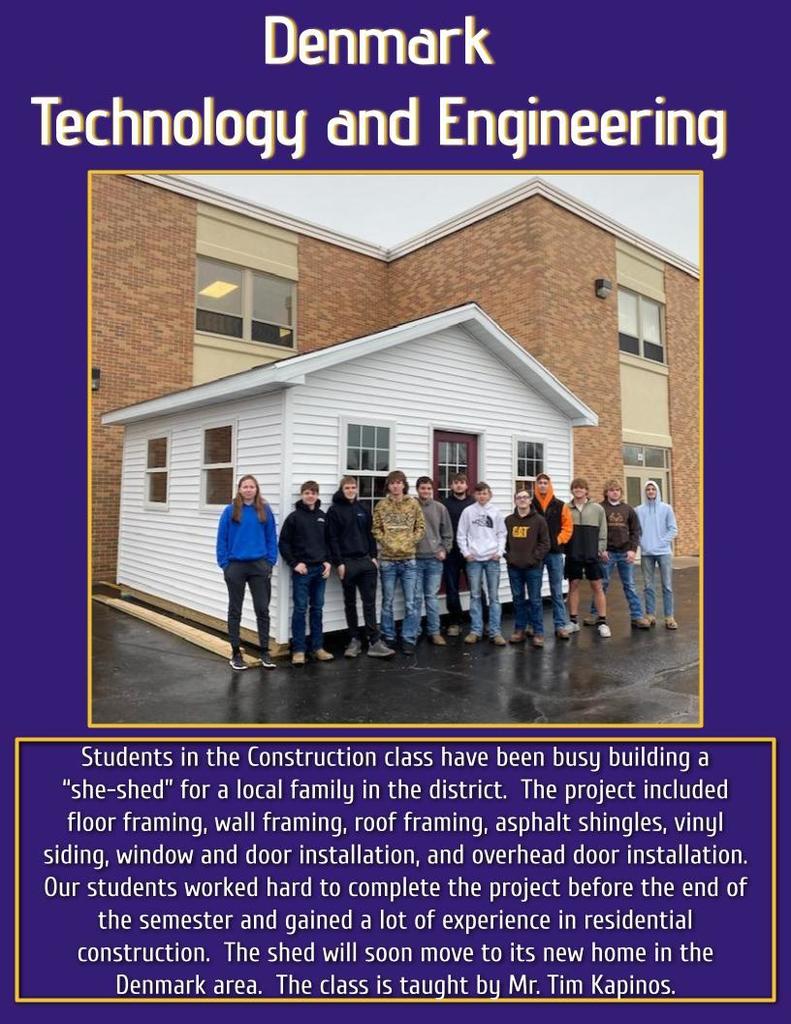 Jenny Tice from CollegeReady and Katie Retzlaff from Greater Green Bay Community Foundation spoke to the senior class about local scholarship opportunities during enhancement. Students can complete one application per organization to be considered for more than 100 local scholarship opportunities. Both representatives will return before the scholarship deadlines to offer a workshop during enhancement where seniors can sign up to get assistance with the application process.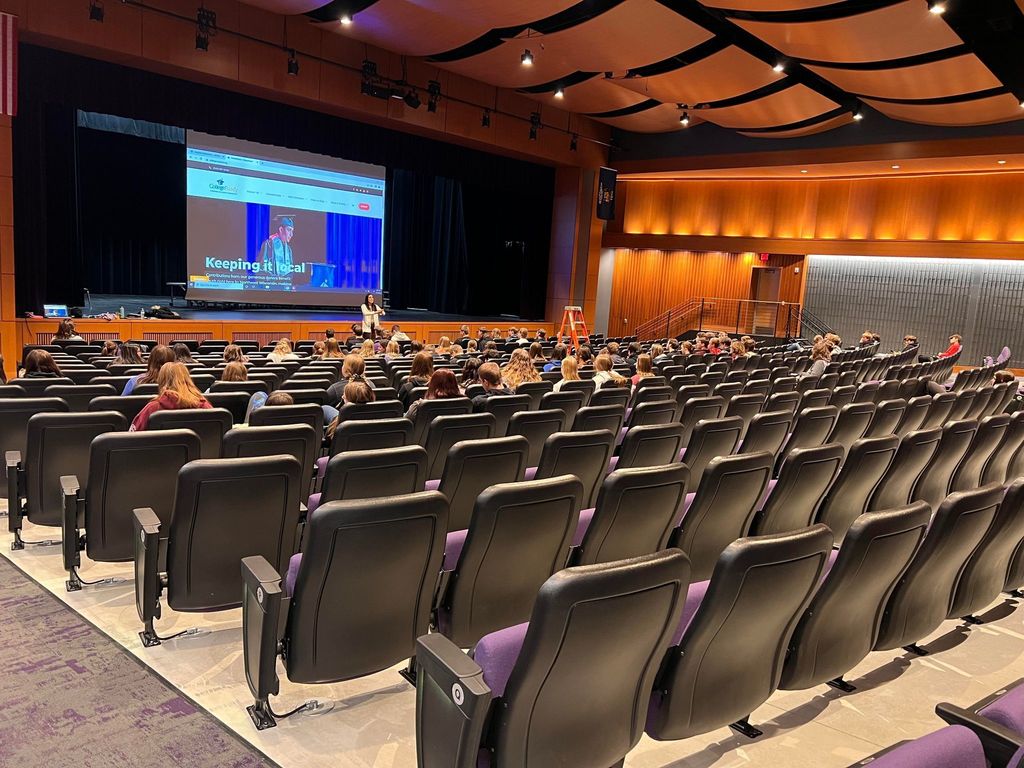 Happy Holidays from DHS Library! :)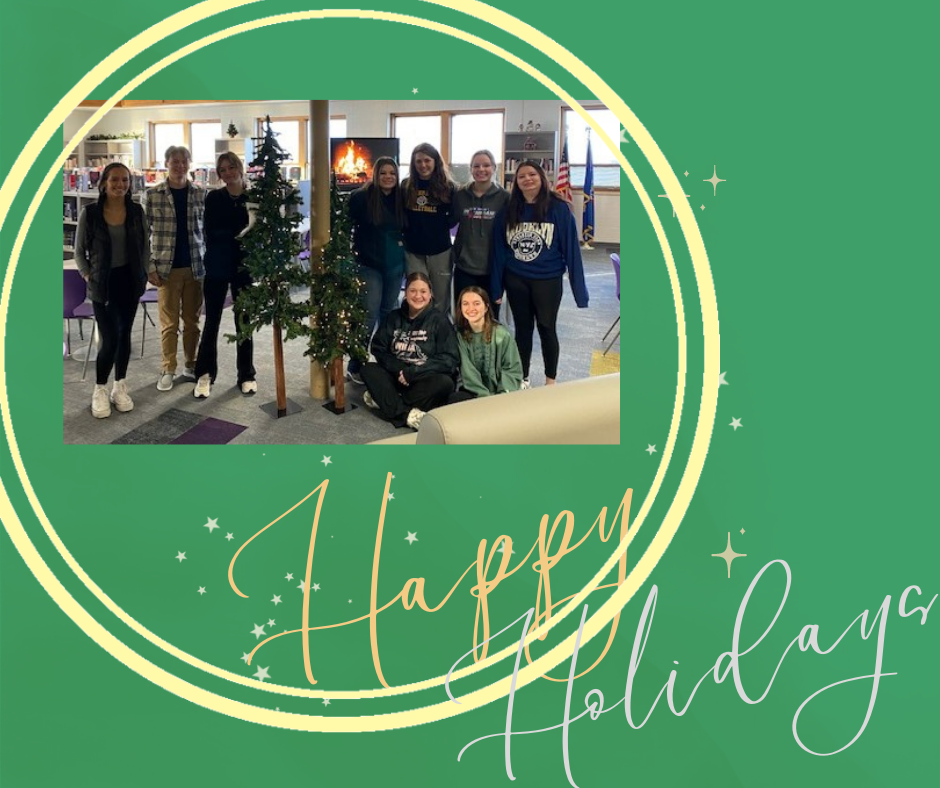 Last week Friday we had amazing participation in our Link Crew activity. First leaders met with their groups to do a check in, then we all split up into groups. Some kids played intense games of lightning or volleyball, while others tried to strategize and answer questions online playing Blookit and Kahoots. It was a great way to end the week!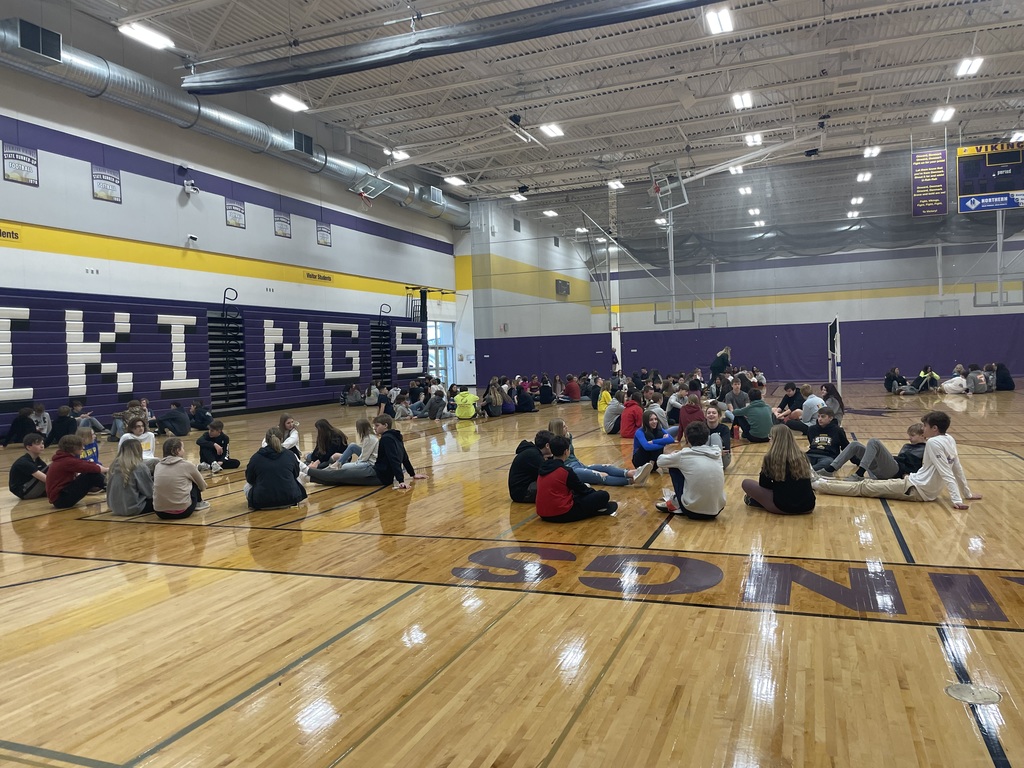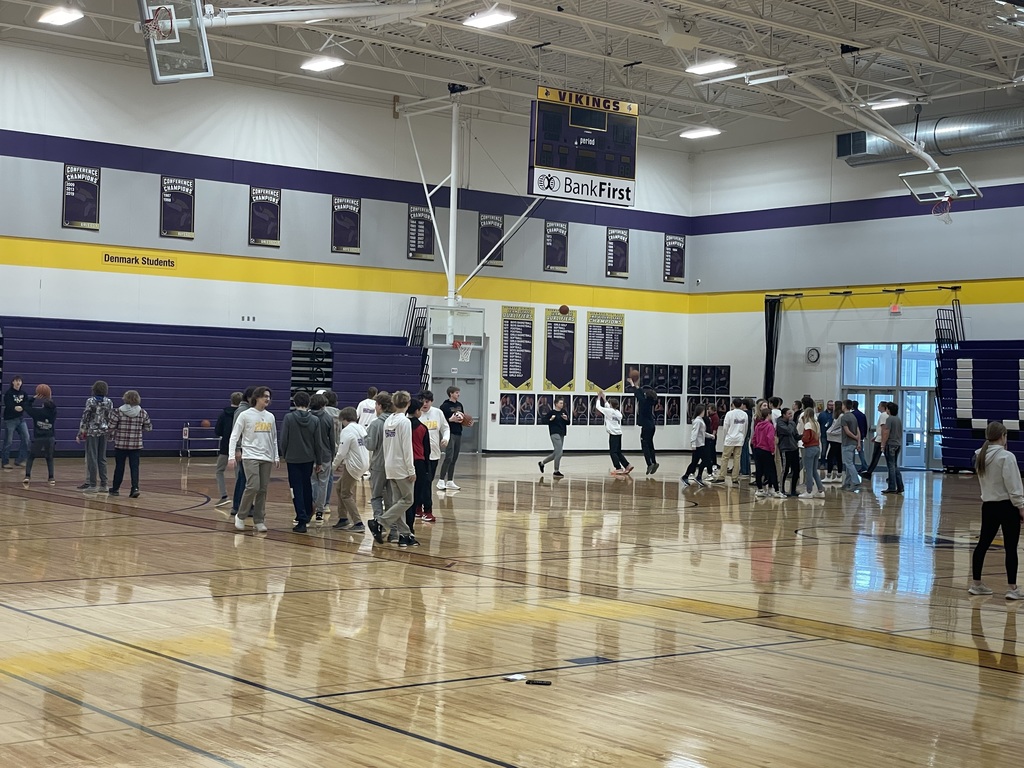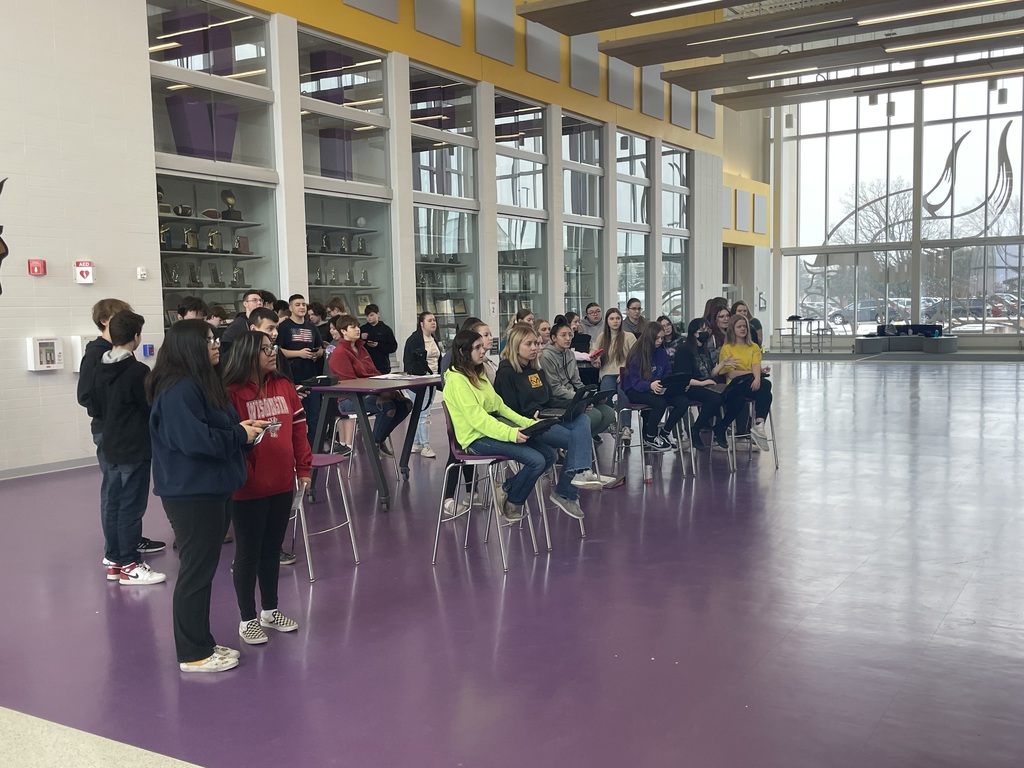 "This past week, select students from the Denmark Bands performed for the Denmark Lions Club Dinner. They prepared many Christmas songs for the special occasion. Thank you to the Lions Club for donating to our music trip!" By: Brady Bellow
Leo's also decorated the doors of the residents at Scandivian Court to help get the residents in the holiday spirit.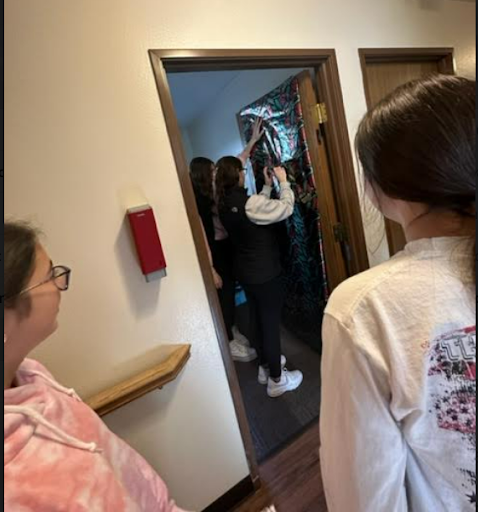 Denmark Leos made 40 pumpkin pies for the Maribel Food Pantry Thanksgiving distribution. Students came in and mixed and baked the pies to be donated.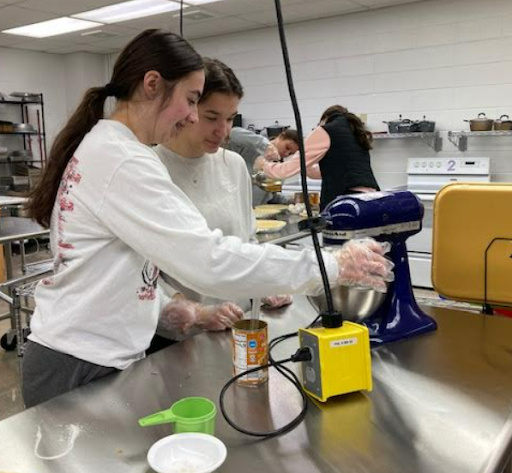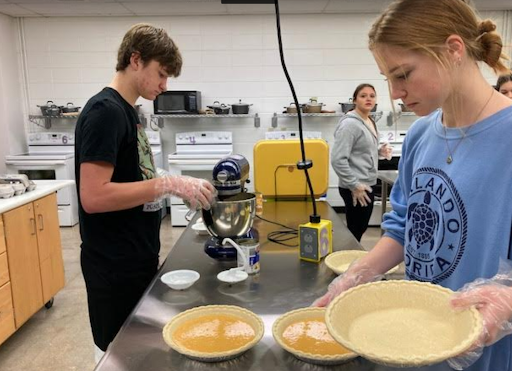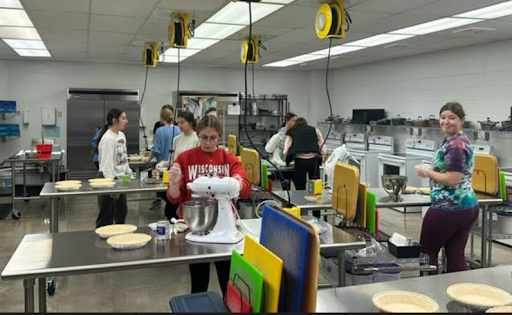 To finish out the week, the Leo's volunteered at the Denmark Poinsettia sale on Sunday.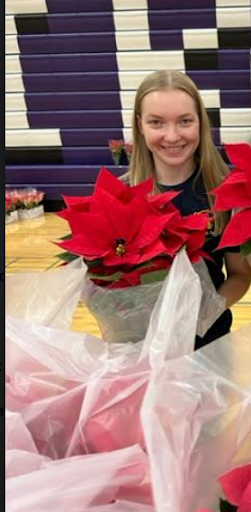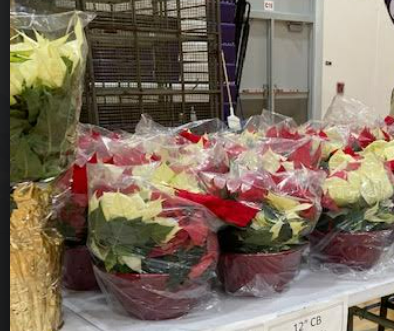 Mark your calendars and help us raise some dough! The DHS FFA Program is holding a fundraiser at Panera Bread. 20% of the evening's sales will go toward the FFA. Friday, December 2, 2022 - 4pm - 8pm Panera Bread - GB East, 2370 East Mason St, Green Bay If checking out online use code FUND4U.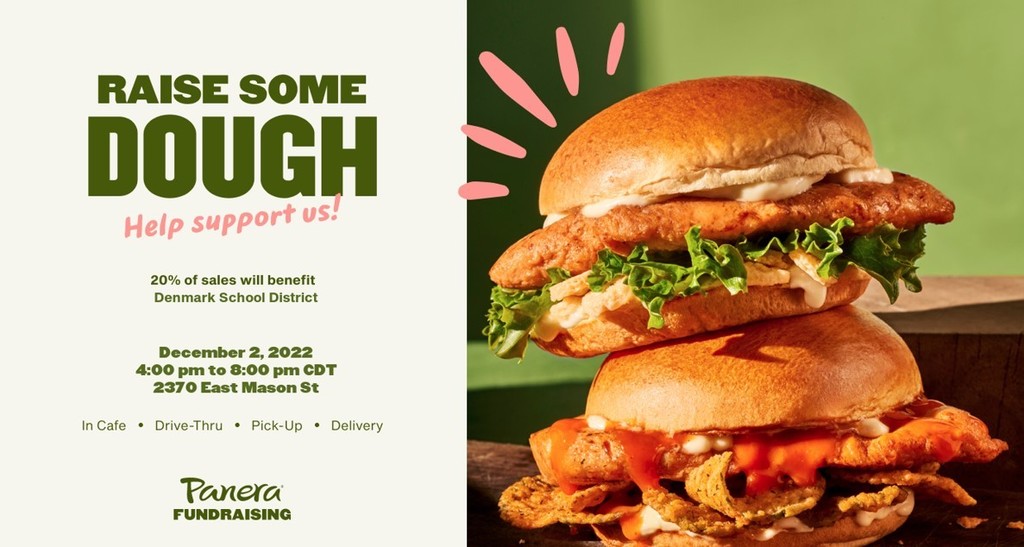 We are happy to announce that Miranda has signed with St. Cloud State to play Softball! Congratulations!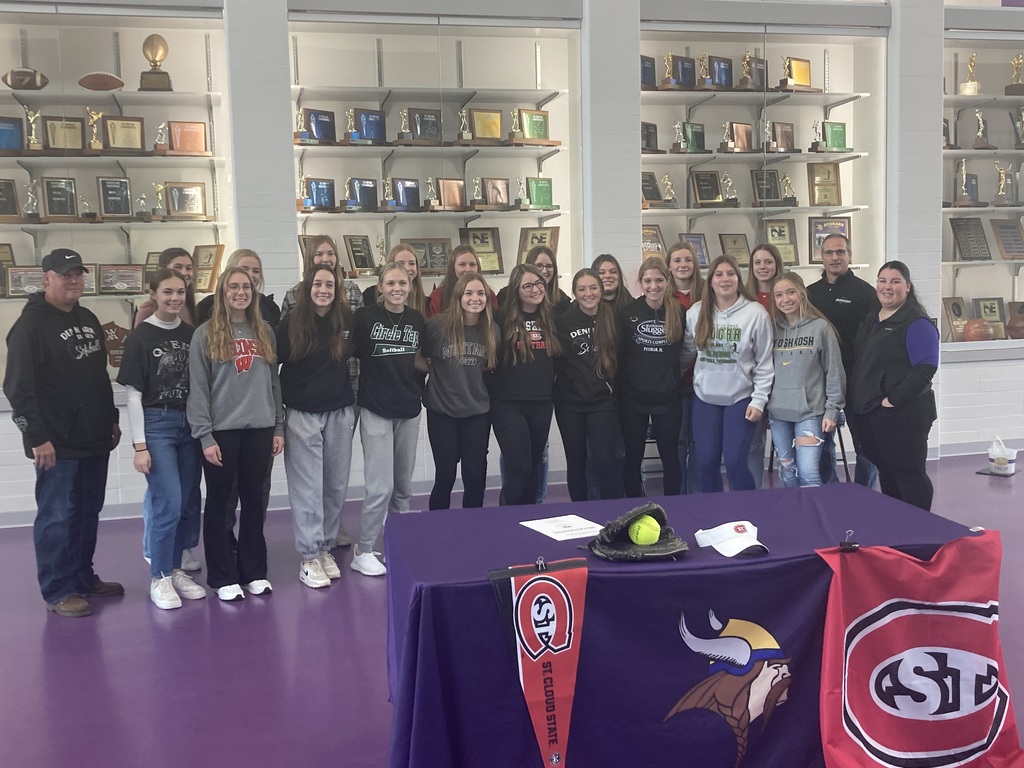 The 2022 Leadership Class celebrated Kindness Day today by giving cookies to everyone!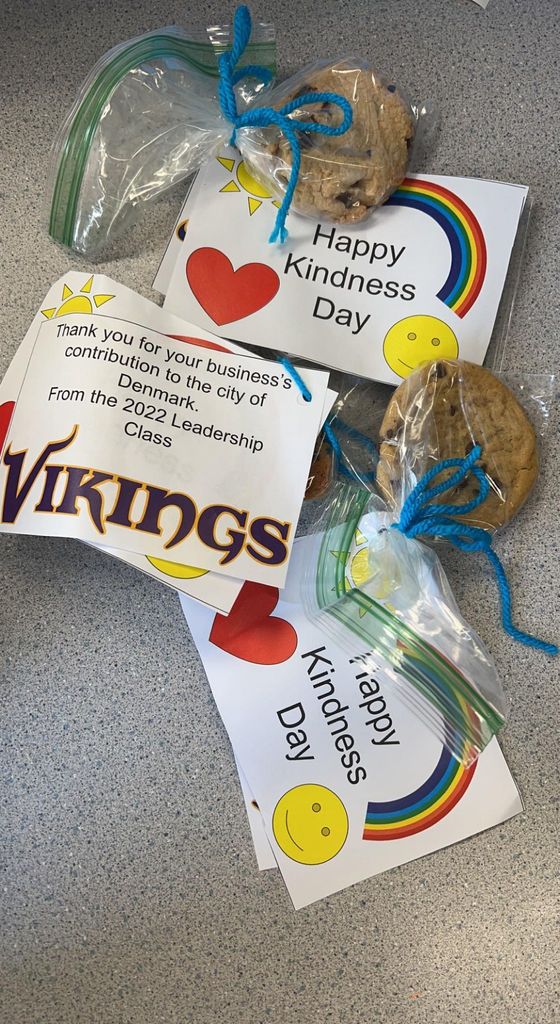 Mr. Hansen's physics students use a ball launcher as a means of using formulas to predict where their ball will land based on the speed and angle of their launcher. Students using the concepts in class predict and place their hoops and check for accuracy - making appropriate, mathematically supported corrections when necessary. #PhysicsIsFun #OnwardDenmark