Leo's also decorated the doors of the residents at Scandivian Court to help get the residents in the holiday spirit.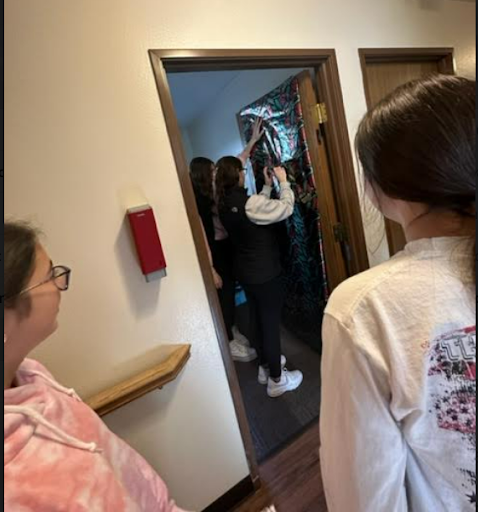 Denmark Leos made 40 pumpkin pies for the Maribel Food Pantry Thanksgiving distribution. Students came in and mixed and baked the pies to be donated.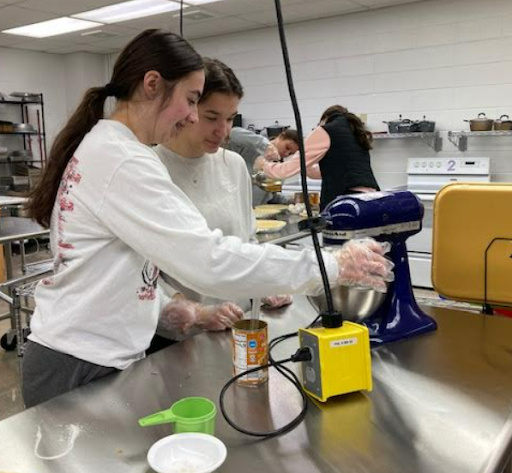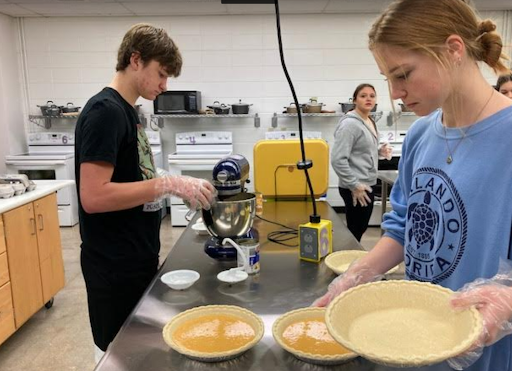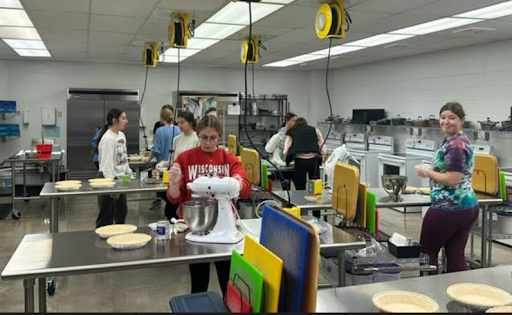 To finish out the week, the Leo's volunteered at the Denmark Poinsettia sale on Sunday.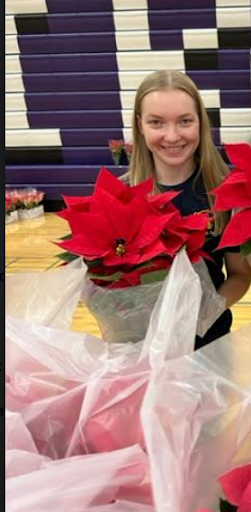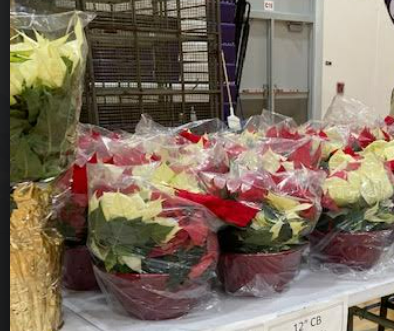 Mark your calendars and help us raise some dough! The DHS FFA Program is holding a fundraiser at Panera Bread. 20% of the evening's sales will go toward the FFA. Friday, December 2, 2022 - 4pm - 8pm Panera Bread - GB East, 2370 East Mason St, Green Bay If checking out online use code FUND4U.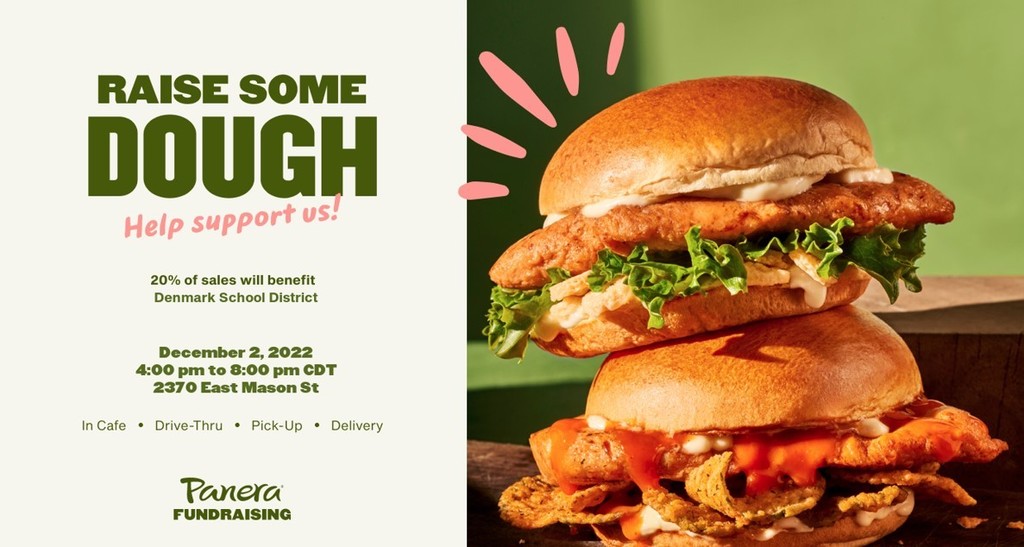 We are happy to announce that Miranda has signed with St. Cloud State to play Softball! Congratulations!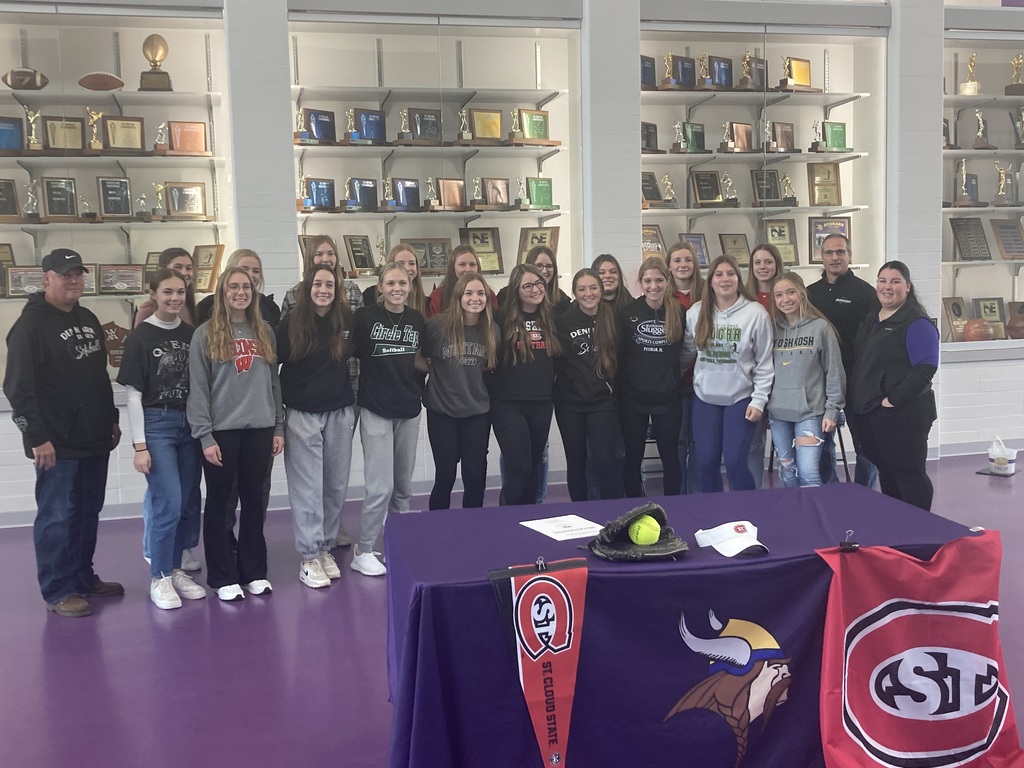 The 2022 Leadership Class celebrated Kindness Day today by giving cookies to everyone!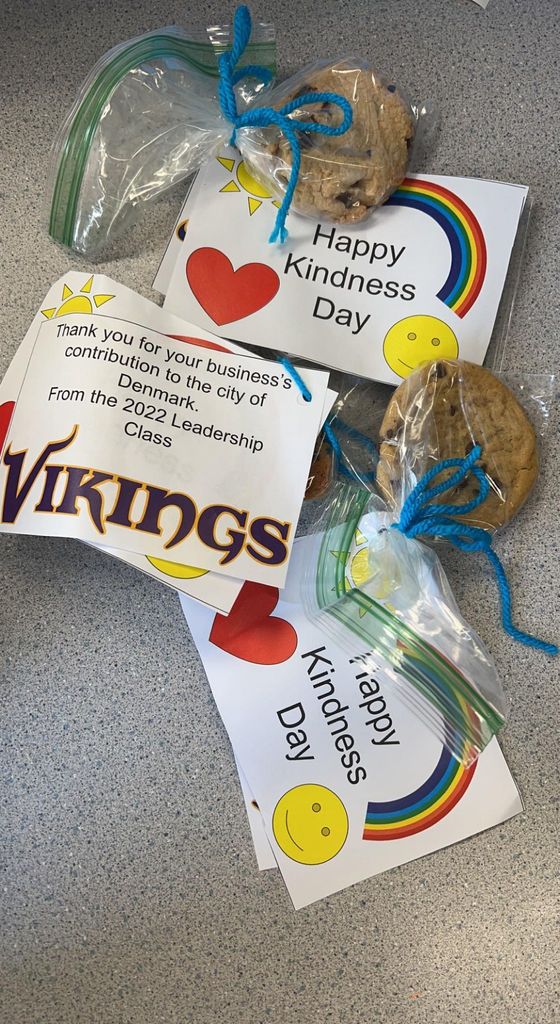 Mr. Hansen's physics students use a ball launcher as a means of using formulas to predict where their ball will land based on the speed and angle of their launcher. Students using the concepts in class predict and place their hoops and check for accuracy - making appropriate, mathematically supported corrections when necessary. #PhysicsIsFun #OnwardDenmark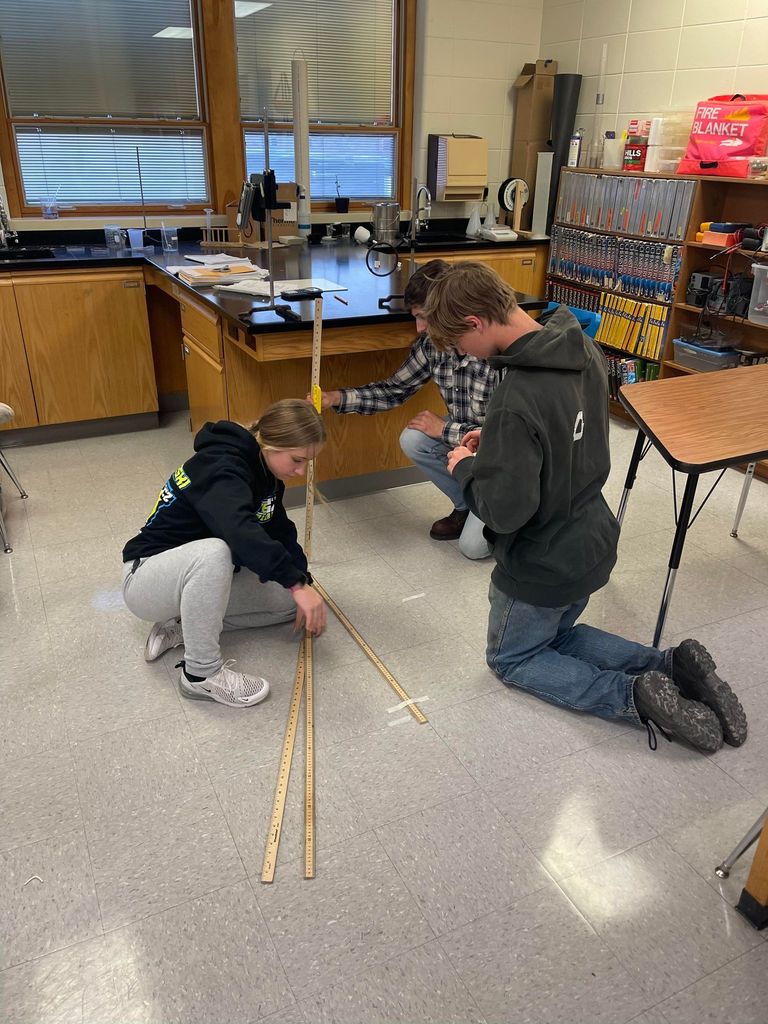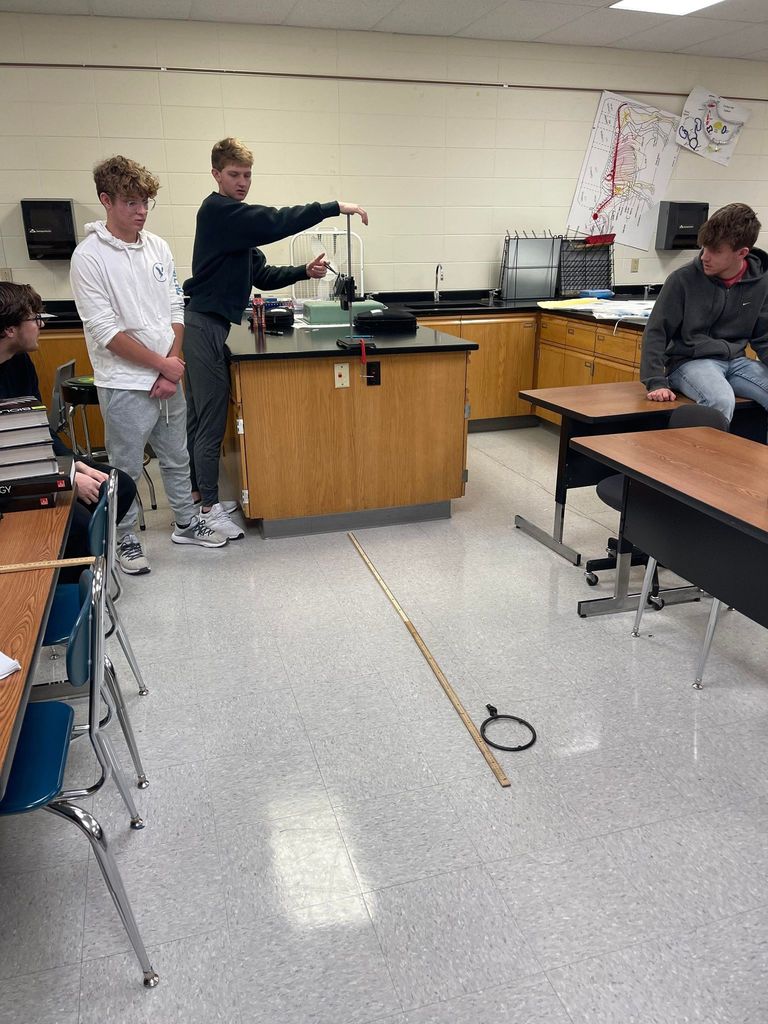 The other schools were able to watch an Act from the Newsies! It made the whole school buzz with excitement to go see it this weekend. There are 3 more opportunities to watch the Musical: Friday 7P Saturday 7P Sunday 2P
What a great StingCancer meeting yesterday! We had almost 50 attendees to talk about and plan Survivor Spaghetti Dinner, November 16th and Cookie Deliveries on December 2nd!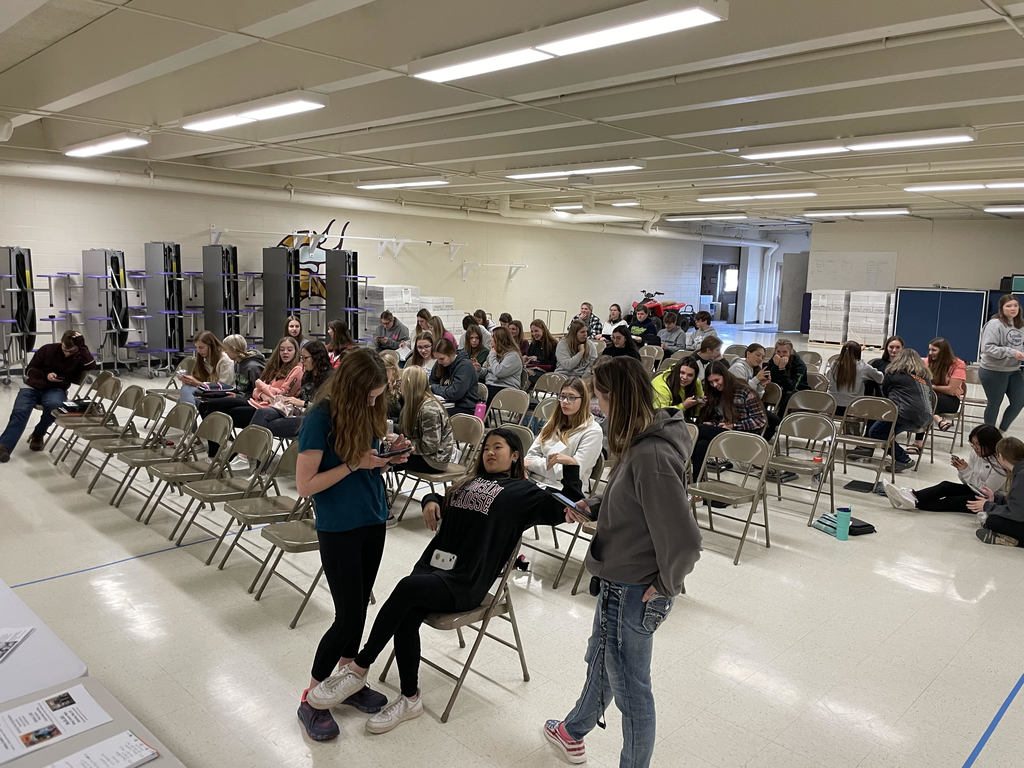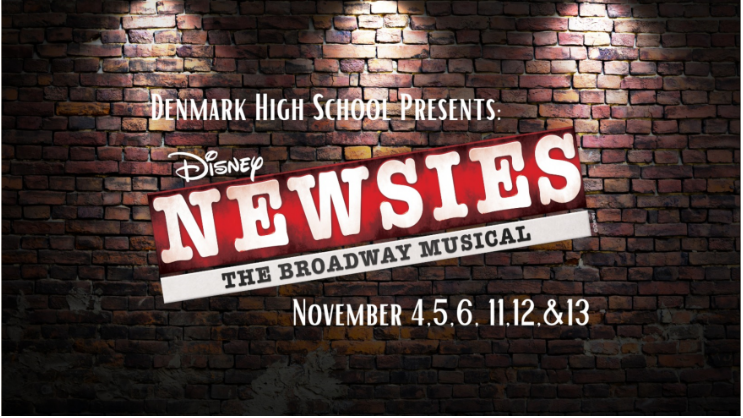 The Denmark Leo's are at it again, members delivered 52 bags of apples to residents of Denmark as a "Random act of Kindness". Thank you to Kobes for the great apples!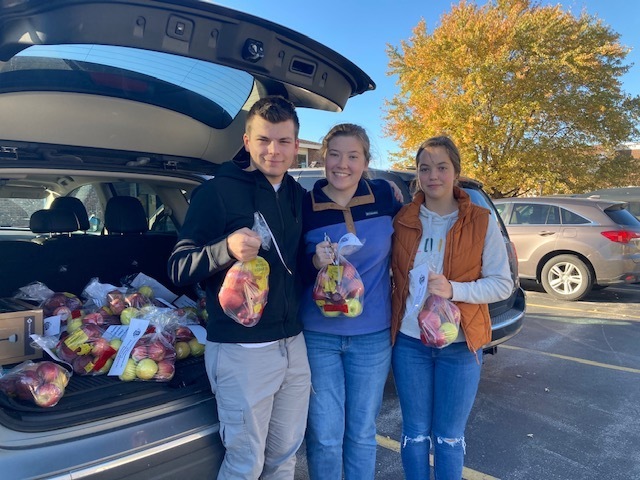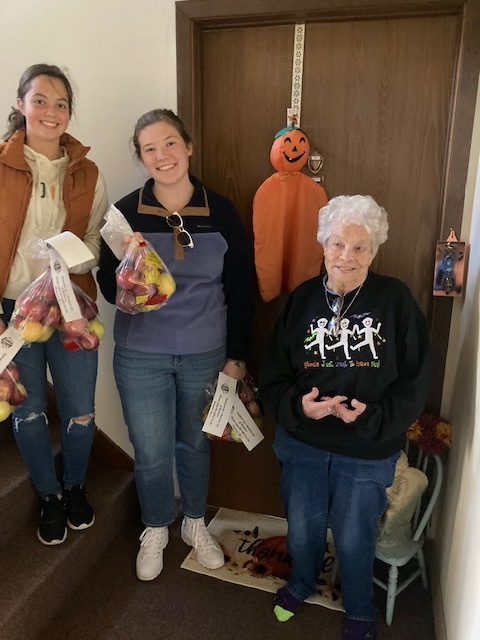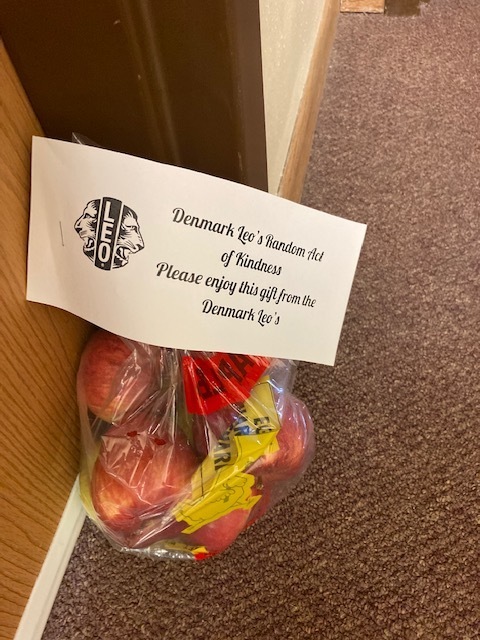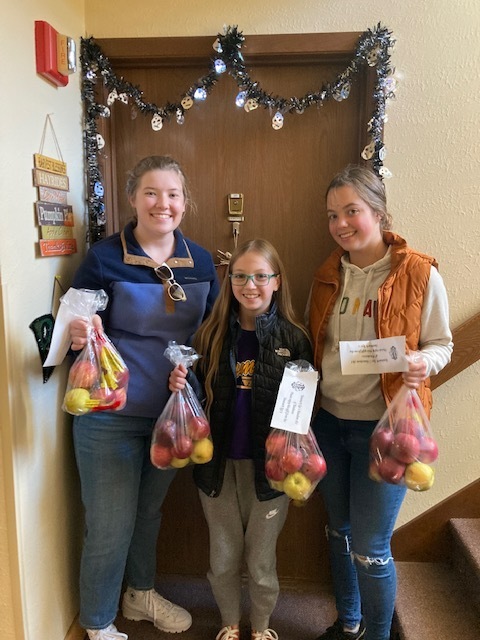 As performances draw near, the pit continues to rehearse, and on Halloween, they were dressed up in their costumes. Don't forget to come to the upcoming performances of Disney's Newsies on Nov 4-6 and Nov 11-13! Tickets are available at
https://www.showtix4u.com/event-details/68065
!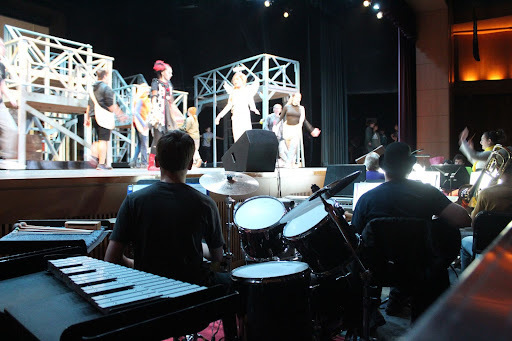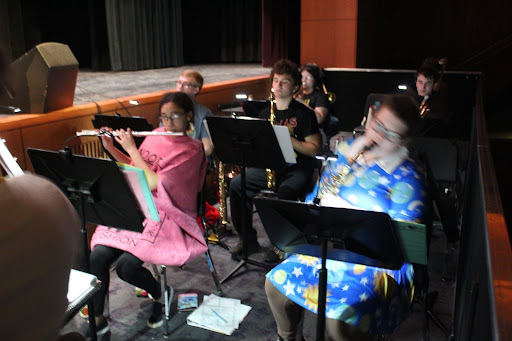 Thank you Sarah Gruszynksi, the Wotruba family, Circle Tap, and our supportive community members for their donation of over $8,000 to Sting Cancer from the 25th Annual Booyah Cookoff held at Circle Tap in October. Sarah Grusznski is the head of this wonderful event, she and the Wotruba family put in countless hours making this event amazing! Thank you to all of the volunteers and especially the Booyah Cookers who made this event possible.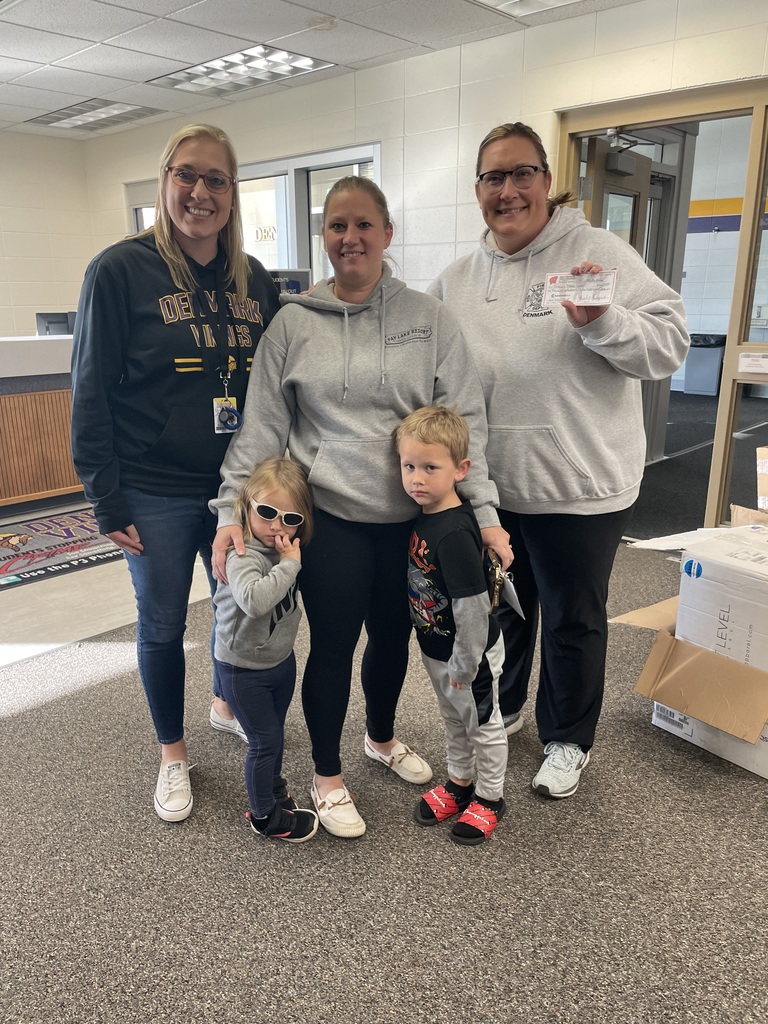 On Tuesday, October 25, Link Crew Leaders met with the freshman class to talk about how school is going. The leaders shared information and played a game where their groups threw around a numbered beach ball to answer questions to get to know each other better and answer questions to start conversations about life. The Leaders answer questions as well, shared their thoughts about school and offered advice to freshman on how to have a successful high school career. Thanks to the Link Leaders for an amazing Enhancement!
Bellin Healthcare Academy students spent the day at Bellin & St. Vincent Hospitals on October 20th. Their days were broken up into several job shadow opportunities. Students experienced Respiratory Care, Emergency Department, Neurological Care, Inpatient Rehabilitation, Radiology, MRI, CT, Cath Lab, Patient Admissions, Critical Care Unit, and more!
On Wednesday, October 12, the students of Mr. Nowak's Wildlife and Natural Resources class toured the Besadny Fish Hatchery in Kewaunee. While touring the facility, students learned about anadromous fish, why salmon were planted in lake Michigan and the life cycles of the salmon in Lake Michigan. The students were able to see the facility and learn about the process in which the DNR harvests the eggs and fertilizes them. The DNR technician also dissected a male and female salmon so the students could see the differences and see the eggs as well as internal organs of the fish including the stomach, heart, swim bladder and egg and sperm sacks.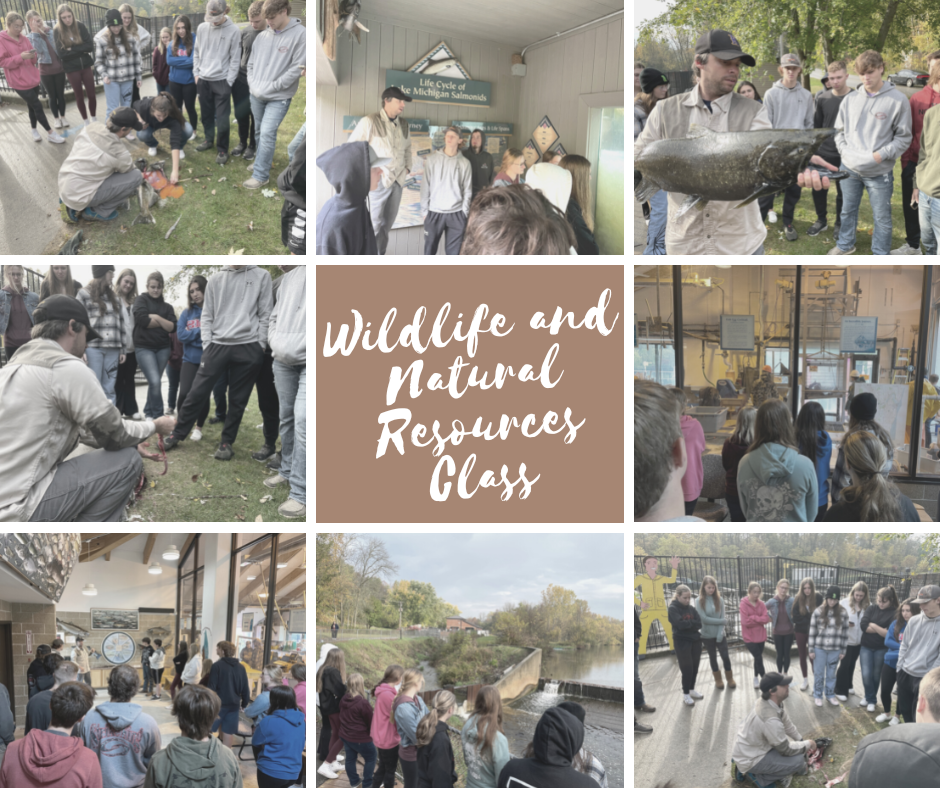 Last week, students in construction attended the Northeast Wisconsin Building Trades Fair in Oshkosh. Over twenty high paying trades were represented along with several area businesses. Students had the opportunity to not only talk with people in each trade, but experienced each career through a series of activities!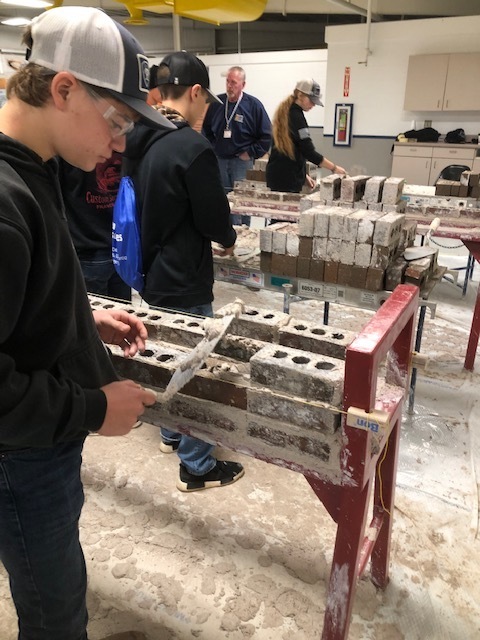 FOOTBALL PLAYOFF FAN BUS! This bus is for high school students to the Denmark Football game vs. Berlin on Friday, 10.21. This bus leaves at 5p and will return to the High School after.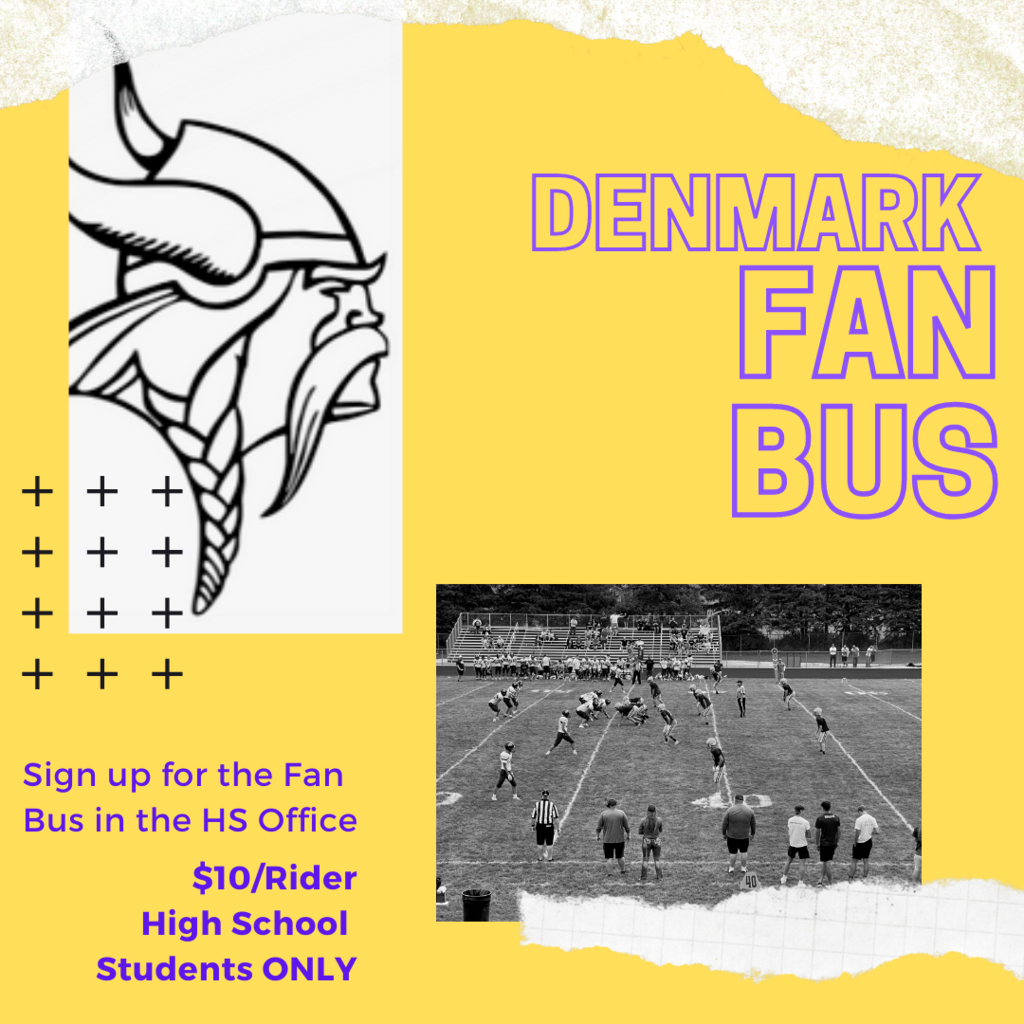 Last week the Civics Club partnered with the League of Women Voters of Greater Green Bay for a voter registration drive. We successfully registered 11 senior students!